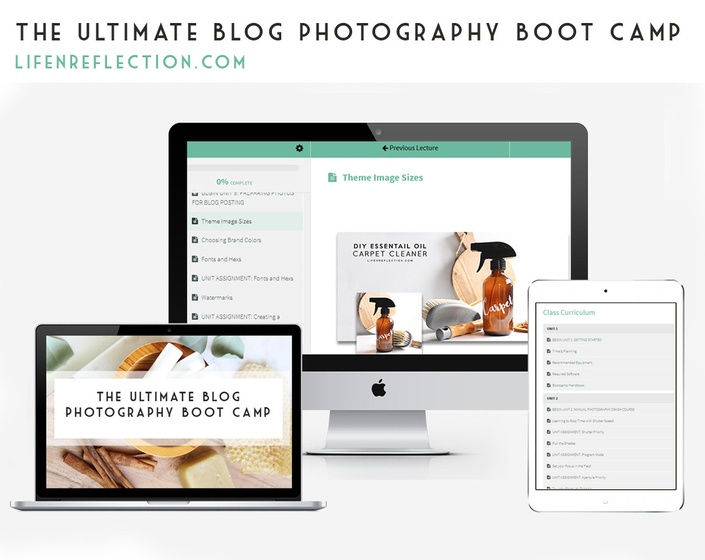 Ultimate Blog Photography Bootcamp
Take your Blog Photography from Blah to Wow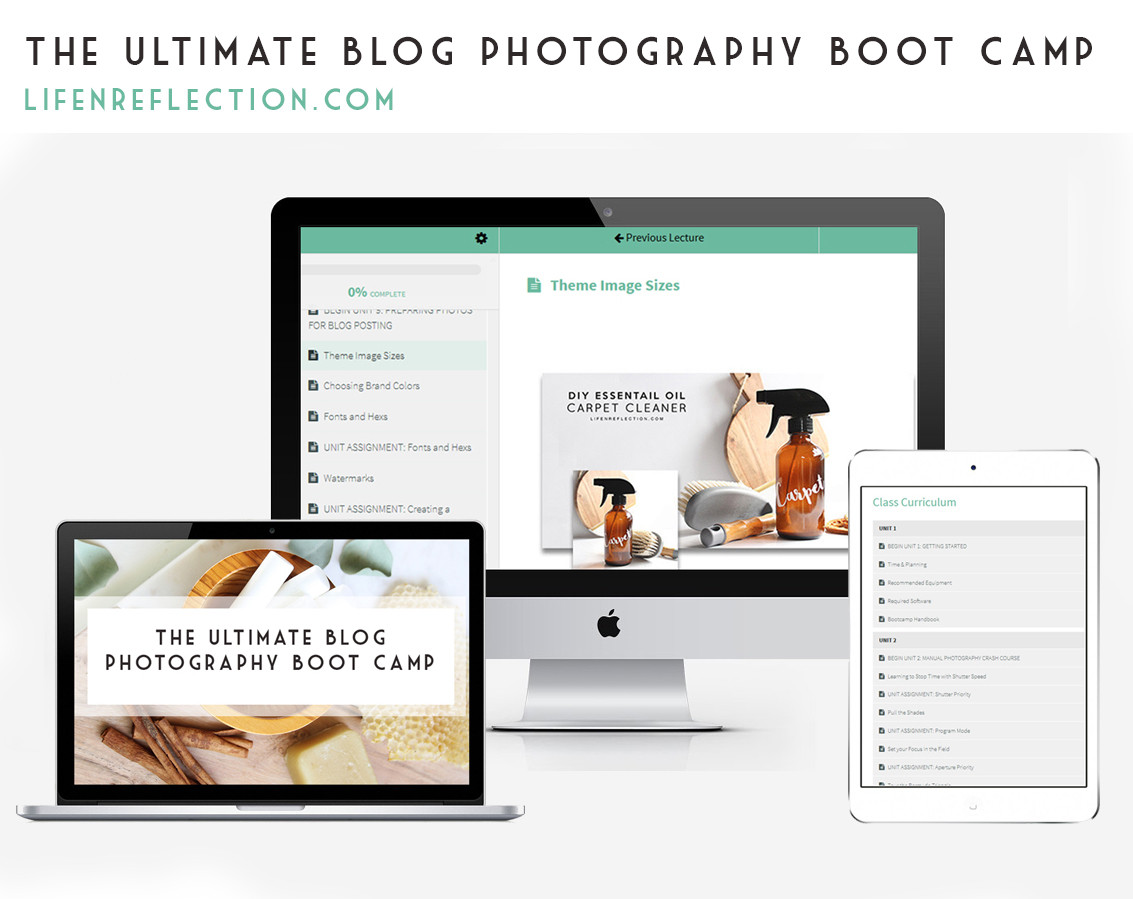 You only have a few seconds to capture someone's interest online. Making a great first impression on Pinterest or Instagram is essential for converting traffic to your blog. Quality blog photography provides a visual that people will instantly connect with and want to share with their extended circle. The Ultimate Blog Photography Bootcamp will teach you how to not only make a great first impression, but a lasting one! The Bootcamp is mapped out into 10 jam-packed units to help you make a 180 degree turn on your blog photography.
Included in the Ultimate Blog Photography Bootcamp:
Full 10 Core Week Course
20 Page Bootcamp Workbook
+ Free 30 Day Trial of Adobe Photoshop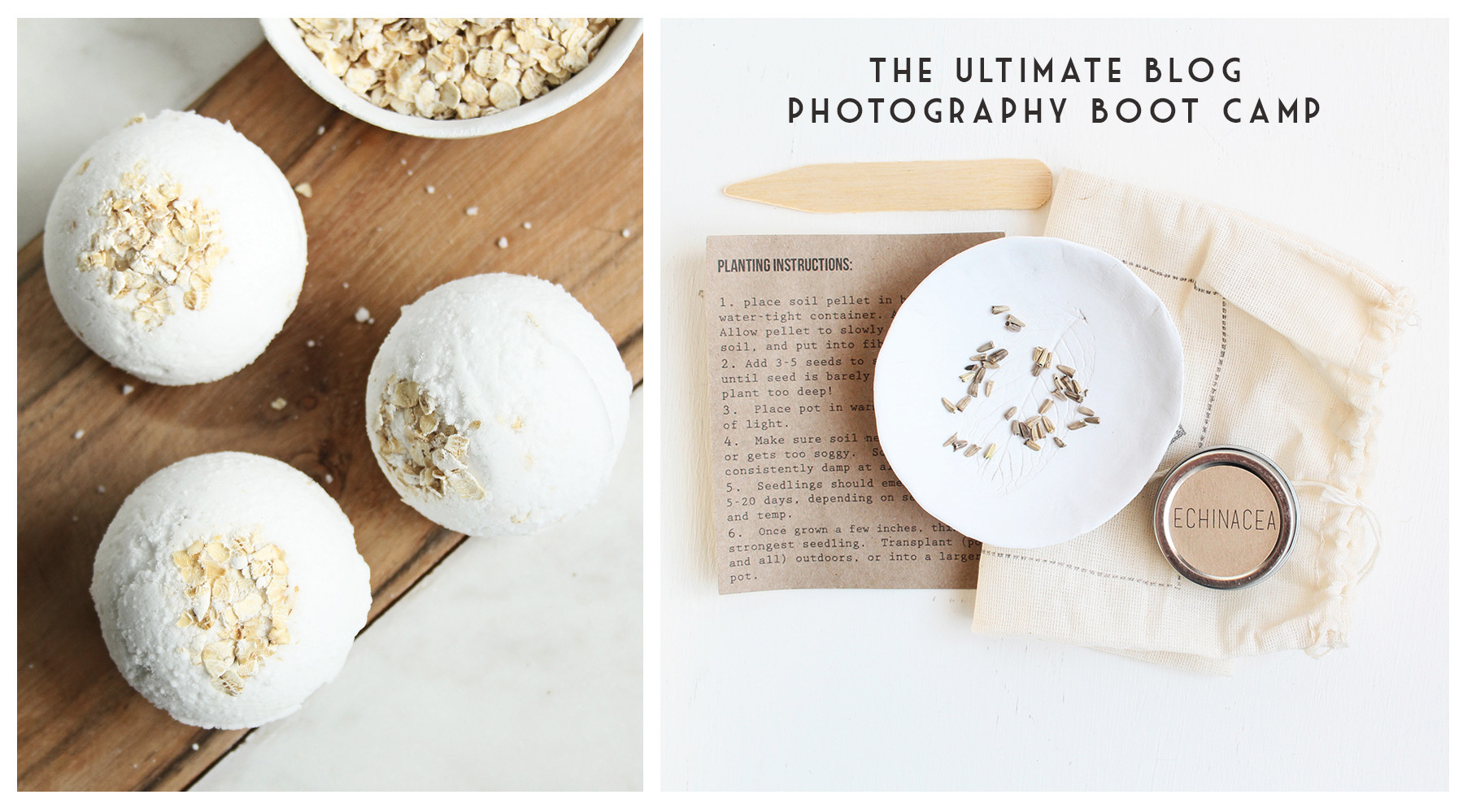 As every blogger knows, you need a lot of skills to blog! For some, writing may be your best skill, while for others it maybe networking posts. Either way, you can't neglect building essential skills when growing your blog or business. Photography should be at or near the top of the list!
WHY? If you sell or teach how to make anything having high resolution photos is ESSENTIAL. Have you ever thought about buying anything from Etsy but decided against it because the photo quality was bad even though the price was right? Or did you click on a recipe to make from Pinterest because the title made it sound incredible, but then choose not to make it because the photos made it look less enticing?
5 REASONS YOUR BLOG NEEDS HIGH QUALITY PHOTOS
Photos provide a visual that readers will want to share with others
Photos instantly bring intangible digital products, thoughts, and ideas to life
Photos gives your audience a preview of the physical product, recipe, or outcome
Photos are the first and often lasting impression your blog or brand receives
Course Curriculum
UNIT 1
Available in days
days after you enroll
UNIT 3
Available in days
days after you enroll
Your Instructor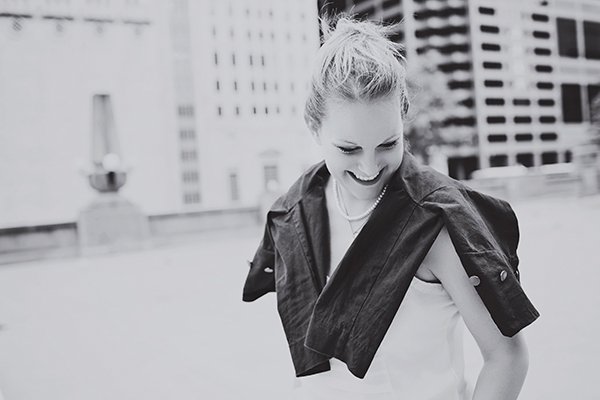 Kristy is a best-selling author, published photographer, and founder of Life-n-Reflection. She writes to inspire and support those who choose to live a natural, green lifestyle. Writing and journalism has always been a part of Kristy's everyday. She began writing a blog in 2009 combining her eye for American beauty and a simplistic perspective on life; titled Life-n-Reflection: a journey to look at our lives in reflection. Rooted in the natural beauty and simplicity of seasons. Savoring the aromas, colors, fresh herbs and flowers, and rural lifestyle; are her daily virtues and often sparks into her readers lives. Her dream of being a published author came just a few years after starting an online journal. Kristy has authored multiple books and articles for publications. She writes a column in Willow and Sage magazine. In addition to being a expert contributing writer at the Herbal Academy. Join Kristy at lifenreflection.com creating organic skin care alternatives and natural living solutions with herbs and essential oils.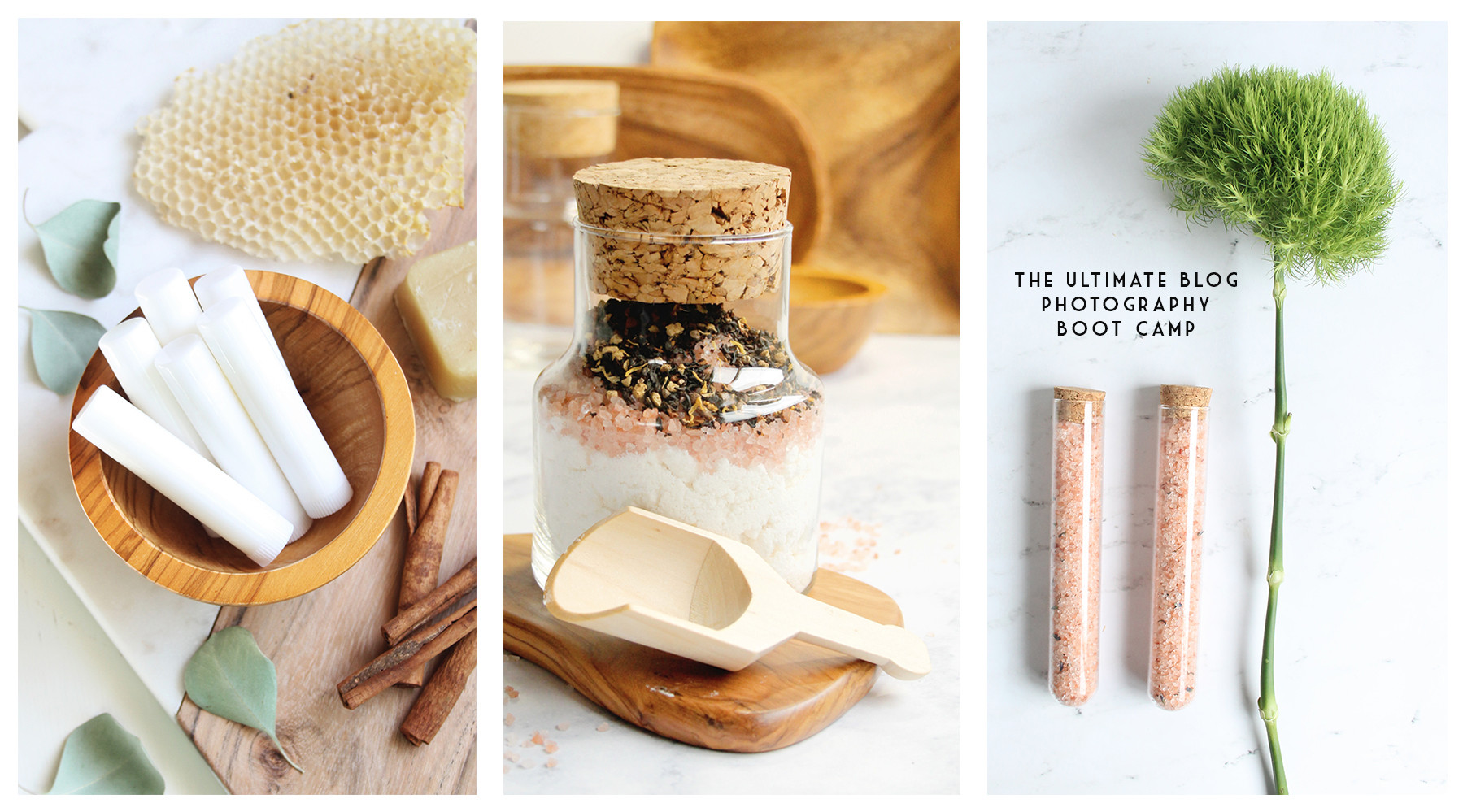 DO YOUR BLOG PHOTOS NEED IMPROVEMENT?
Have you been brewing over your blog photos lately? Are your wondering if you need to invest a little more time or effort? Here's a quick list of things you should consider before investing any energy or money.
Blog Photography Should Be:
Clear and Sharp (not blurry, fuzzy, or grainy)
Provide Areas to Add Text for Graphics
High Resolution and Web Ready
Relevant to your Blog Content
Bright, Well-Lit, and True to Color
In-Tune with Your Branding
Let's face it, a huge part of being a successful blogger or online business is based on the quality of your photos. If your blog photos aren't achieving everything on the list above, let me show you how! Blog photography doesn't need to be overwhelming, in fact it can be really fun! Taking stunning photos for your blog or brand is achievable with well planned, actionable strategies.
Ultimate Blog Photography Bootcamp is not like reading your camera manual or watching YouTube videos. You're not going to improve your photography skills by just reading each lesson with your camera just sitting there. Each area of the Bootcamp is carefully mapped out and strategically built for your success! Every unit contains unique lessons, assignments, reference guides, worksheets, and more.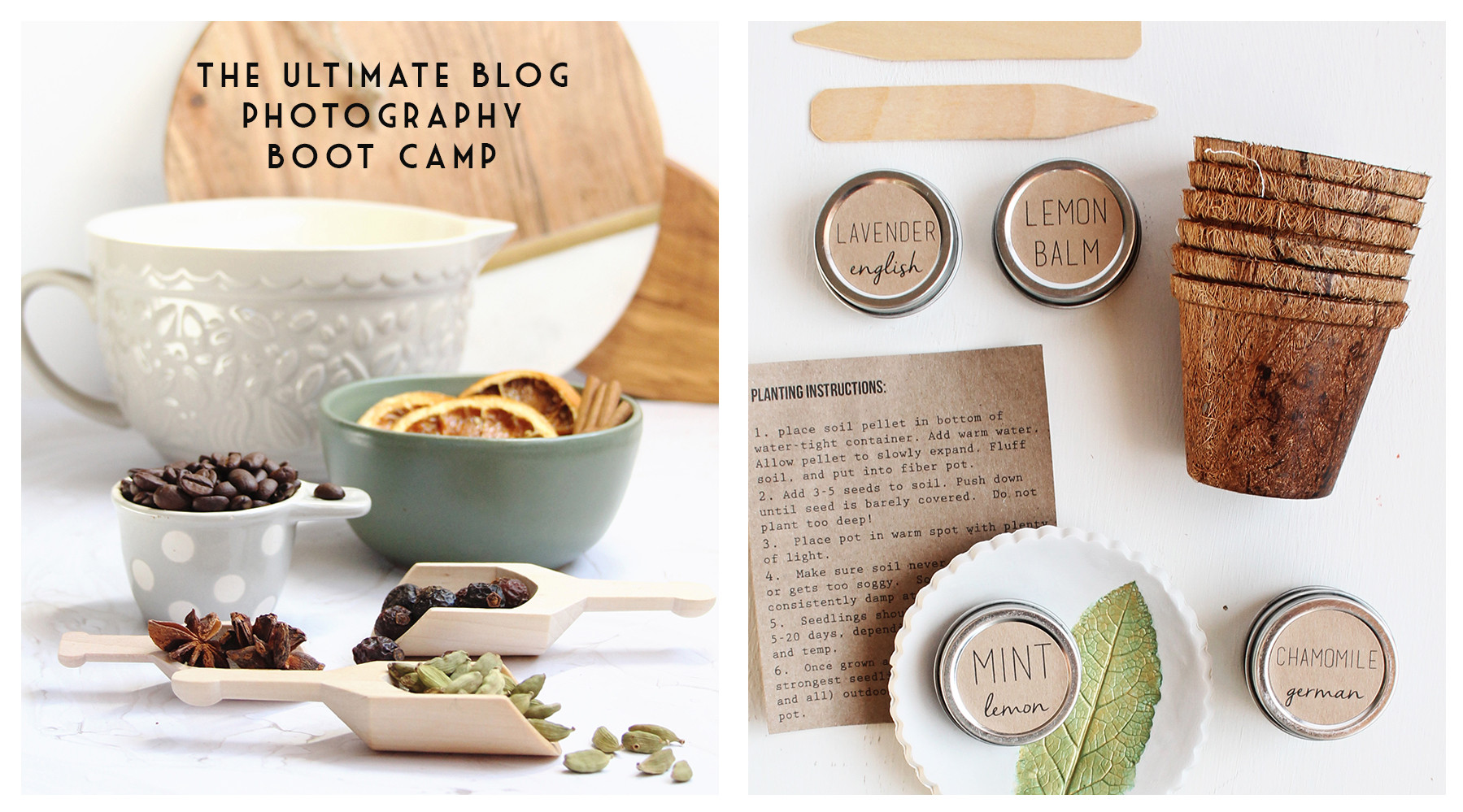 READY FOR BOOTCAMP?
Become a Master of Light - take bright clear photos in any space naturally
Discover Over 50 Unique Lesson Inside the Bootcamp
Printable Quick Reference Guides to hang in your photography space while you learn
Bring to Light the Art of Arranging Objects in a Visually Pleasing Way
Uncover one of the Most Important Components of Blog Photography - Backgrounds
Grasp Time Saving Shortcuts and Automation in Photoshop
Gain Practical Tips to Blog Storage
Build Your Brand by Color, Style, Graphics, and More
What imagery comes to mind when you think of branding for your blog or business?
Whether you realize it or not, you are already visually making promises and setting expectations with your audience through your blog photography. The photos that you use in blog posts, Pinterest graphics, Facebook feed, and Instagram posts are a large part of how your blog or business is perceived.
Do you want readers and customers to take you seriously from the moment they lay eyes on your blog or social media accounts?
Purposeful, consistent quality photos can add a level of professionalism and legitimacy to your blog. On the other hand, photos that constantly vary in style and quality could be sending out the wrong message. Images create a perceived value so make sure you're sending the right message with the Ultimate Blog Photography Bootcamp.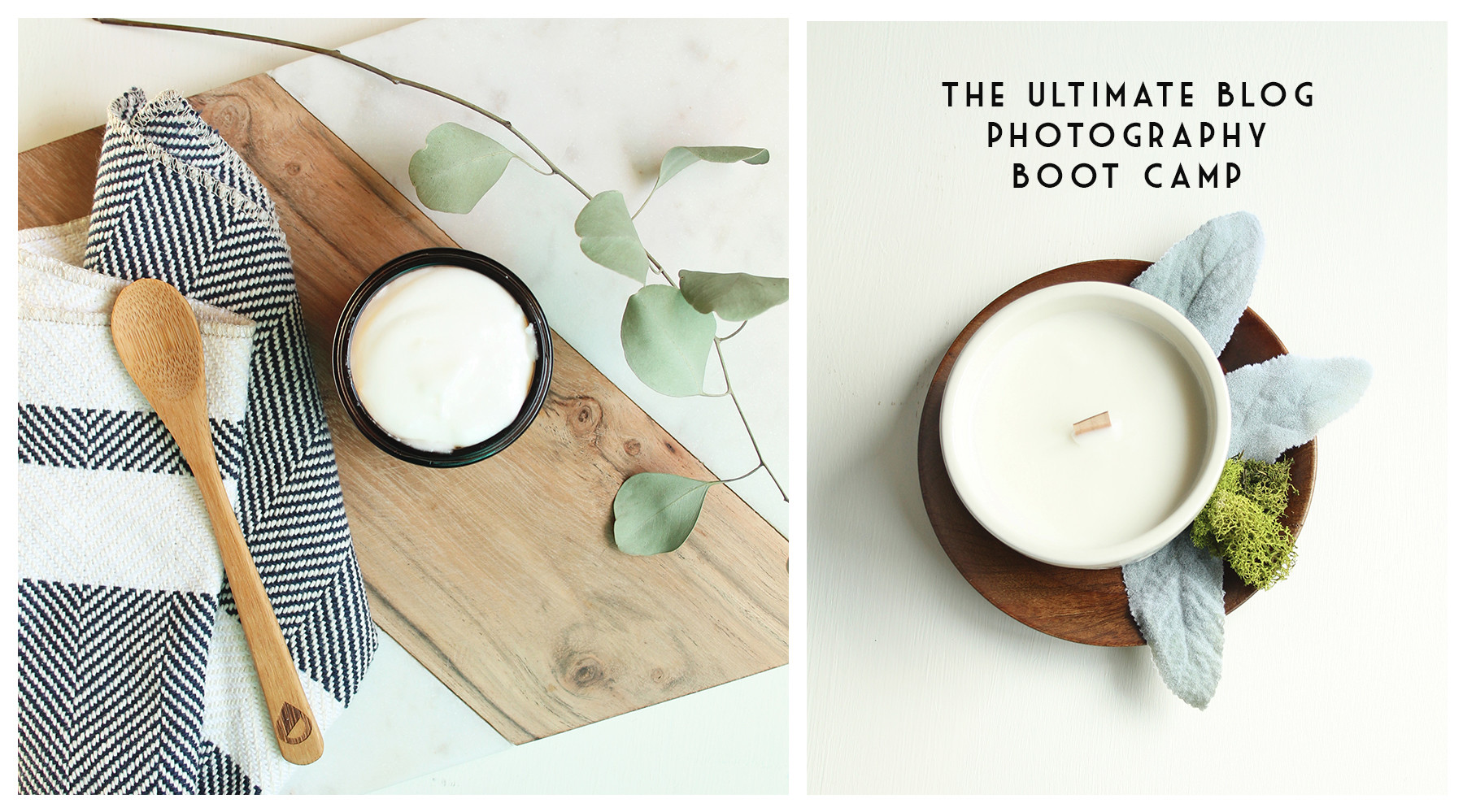 Up Your Blog Photography:
Create an Arsenal of Blog Photography Props, a Key Component to Stunning Results
Gain Social Media Template Techniques for Blogging
Shorten Time Editing by Customizing Your Workspace in Photoshop
Gather Search Engine Optimization Knowledge for Blog Images
Learn How to Design a Custom Watermark
Mapped Out into Over 10 Core Weeks for Every Stage of Photography and Blogging
Cover all 6 Areas of Manual Photography with an Unmatched Crash Course for Bloggers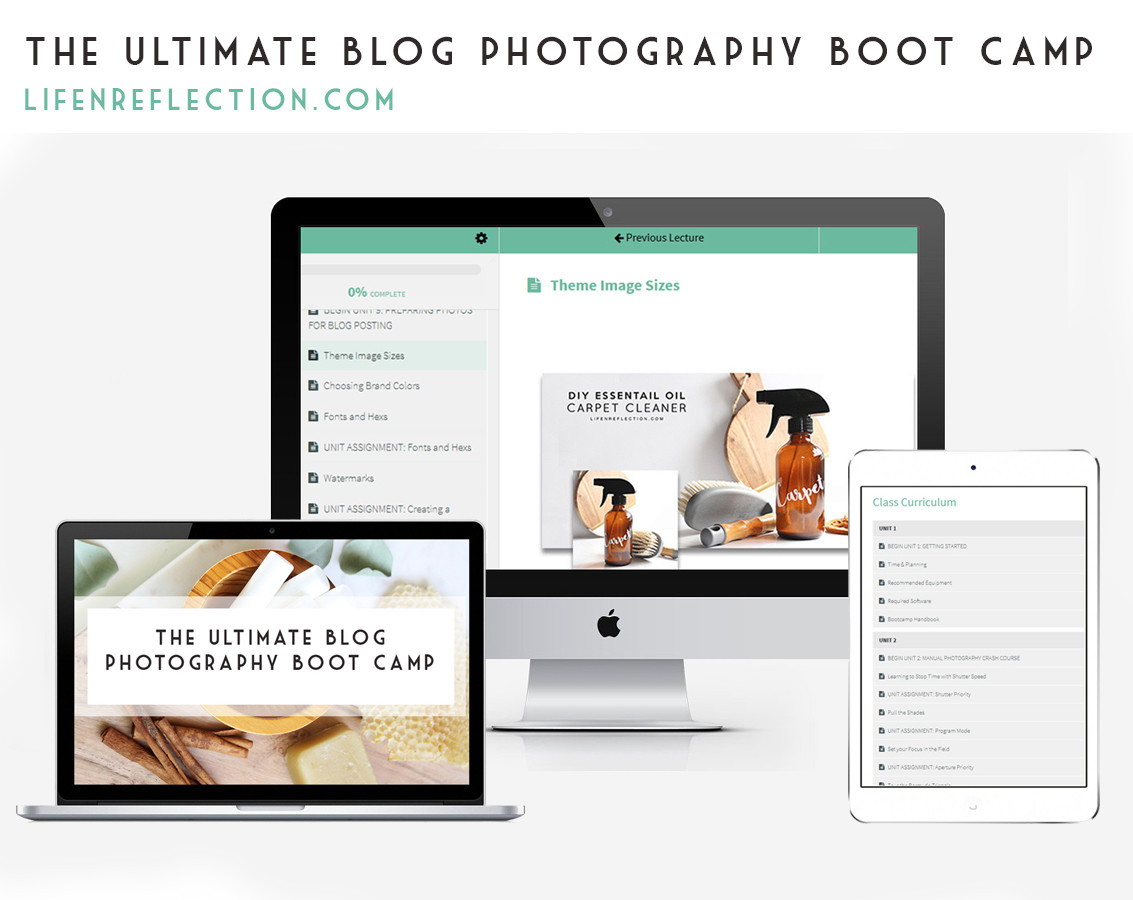 Go beyond the basics and take your blog photography from Blah to Wow!! Join the Ultimate Blog Photography Bootcamp. Grab the course now at an introductory price while I put the finishing touches on. You know it's time to "get up close and personal" with your blog photography!!!