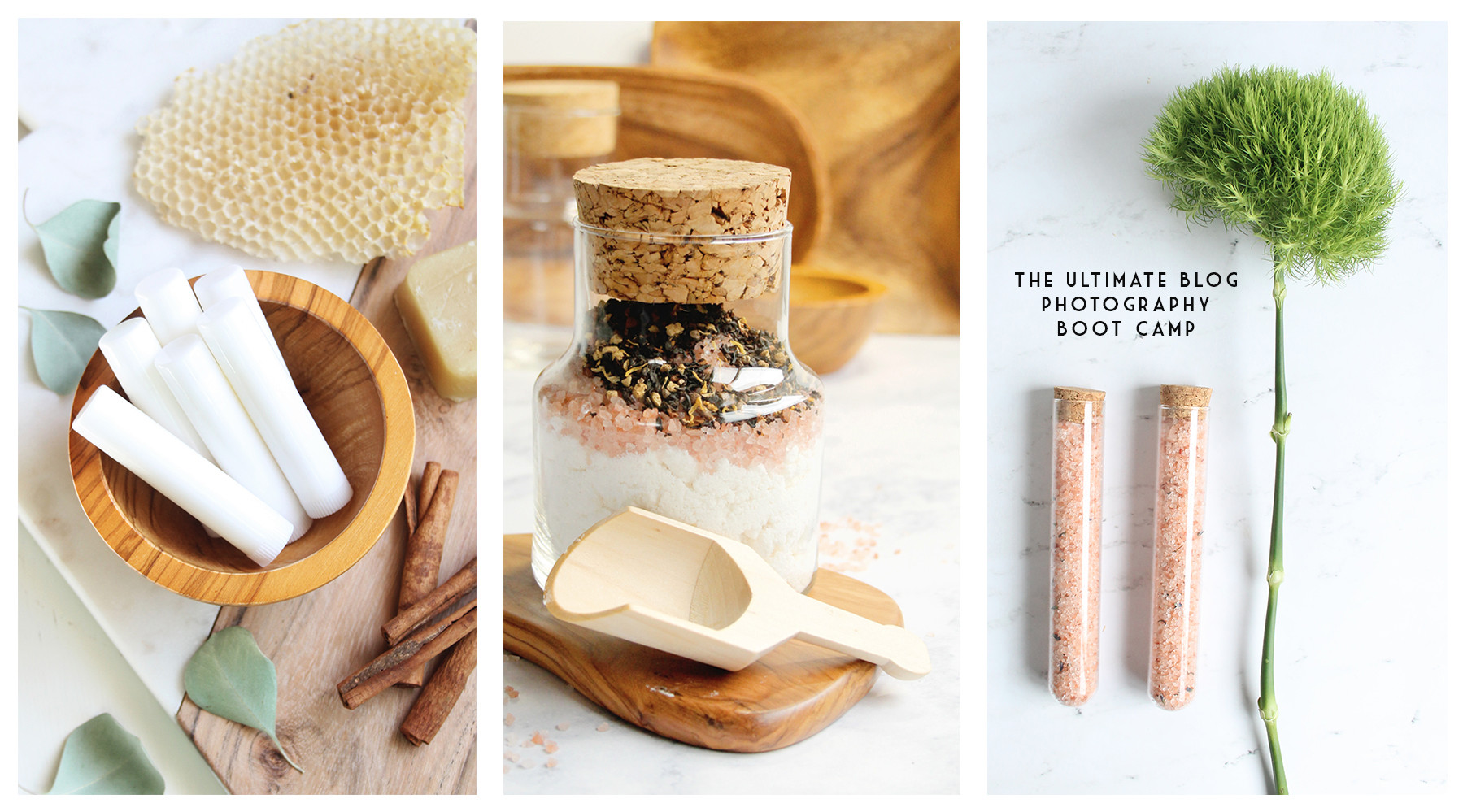 DO YOUR BLOG PHOTOS NEED IMPROVEMENT?
Have you been brewing over your blog photos lately? Are your wondering if you need to invest a little more time or effort? Here's a quick list of things you should consider before investing any energy or money.
Blog Photography Should Be:
Clear and Sharp (not blurry, fuzzy, or grainy)
Provide Areas to Add Text for Graphics
High Resolution and Web Ready
Relevant to your Blog Content
Bright, Well-Lit, and True to Color
In-Tune with Your Branding
Let's face it, a huge part of being a successful blogger or online business is based on the quality of your photos. If your blog photos aren't achieving everything on the list above, let me show you how! Blog photography doesn't need to be overwhelming, in fact it can be really fun! Taking stunning photos for your blog or brand is achievable with well planned, actionable strategies.
Ultimate Blog Photography Bootcamp is not like reading your camera manual or watching YouTube videos. You're not going to improve your photography skills by just reading each lesson with your camera just sitting there. Each area of the Bootcamp is carefully mapped out and strategically built for your success! Every unit contains unique lessons, assignments, reference guides, worksheets, and more.